Becoming a Wholesale customer is easy
Our wholesale customers include retail shops, cafes and restaurants, refilleries, flower shops, garden centres, conservation projects, apiaries and farm stores, stately homes and historical sites, B&Bs, wedding venues, conference organisers, yoga retreats, apothecaries, charities, museums, national parks and more.
If would like to stock our wraps, then you can apply for a wholesale account and unlock:
🐝 40%+ off our retail prices 🐝
🐝 Low minimum order (starting at 10 sets) 🐝
🐝 Free UK shipping. US and EU shipping from $6/€6 🐝
To become a wholesale customer:
First, open an account - click the little person in the upper right.
Then, send us a message in the Contact Form to tell us a little bit about your business. Once you're approved, we'll send you an Activation email with your discount.
1. FIRST, OPEN YOUR ACCOUNT (see above), then 2. Send us a message to unlock your wholesale discount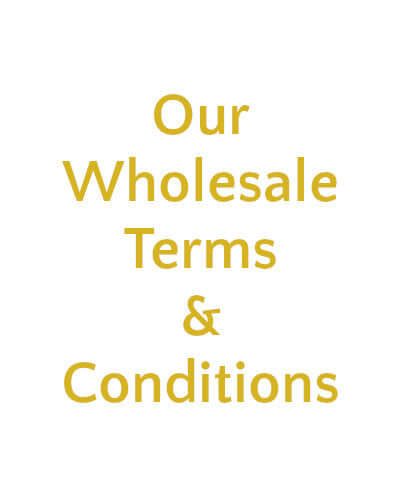 Once you've become a wholesale customer, we'll ask you by email to accept our T&Cs prior to your first order fulfillment.
See our T&Cs